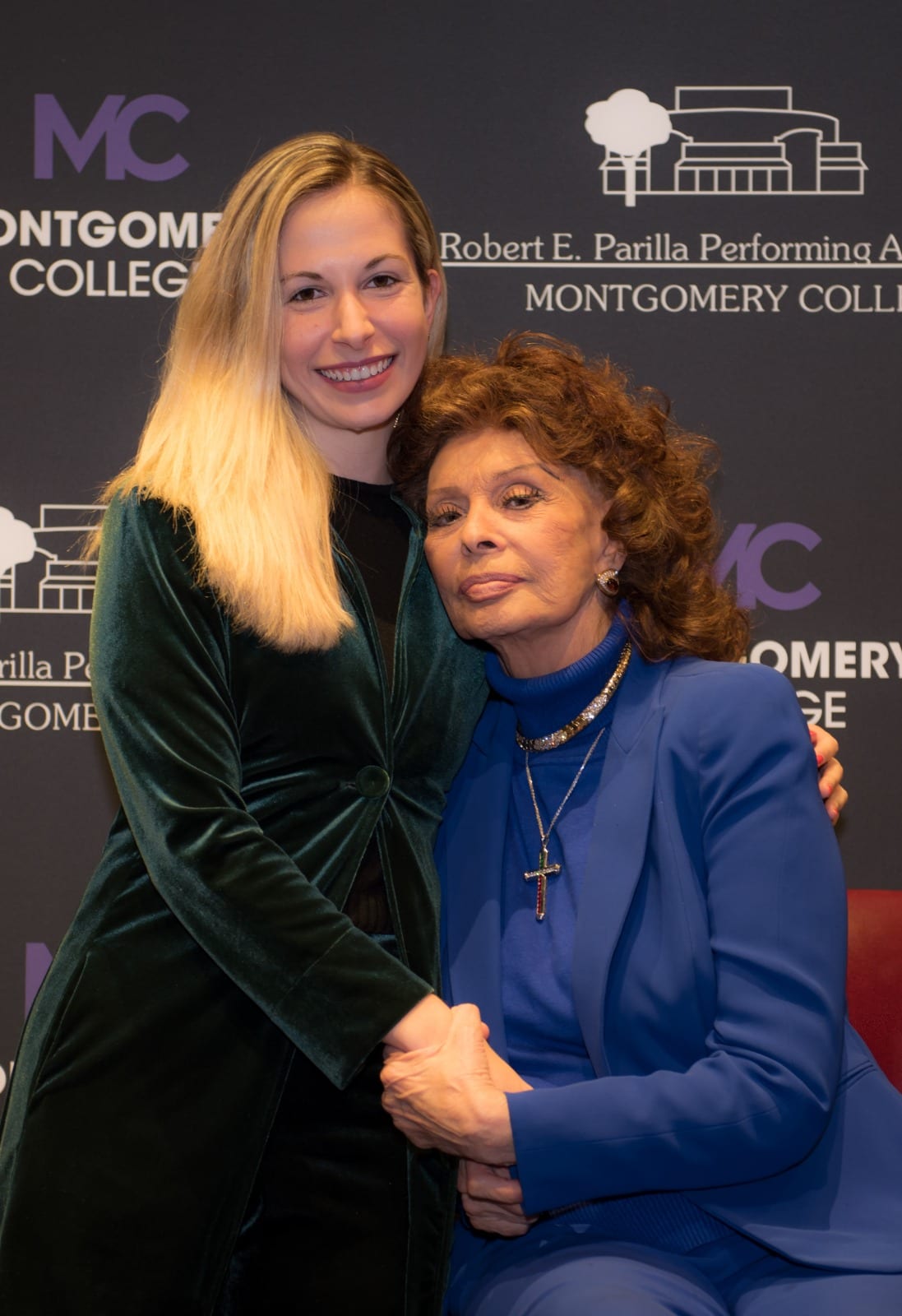 AN EVENING WITH SOPHIA LOREN
We are honored to have had the opportunity to co-sponsor two magical evenings with Sophia Loren! On November 20th and 21st, the Italian Cultural Society welcomed a large audience to the Montgomery College Performing Arts Center with a glass of Prosecco, to help promote Italian language and culture.
Loren gave an interesting interview about her life and brilliant career. She spoke mainly in English, and at times poked fun at the host by speaking in Italian, generating a laugh among those in the audience who understood her native language. After the interview, we had the pleasure to meet and greet the gracious and warm actress backstage.
November 20th and 21st
Montgomery College, Robert E Parilla Performing Arts Center