Cooking classes (in Italian & English)
We aim to educate students about the pleasures of the Italian kitchen table and fresh cooking. The instructor will share the concepts of simple, yet sophisticated Italian cuisine while guiding you in preparing a gourmet meal. During this fun occasion you will have the opportunity to learn and practice Italian while diving into the origin and history of delicious recipes. Our instructors, in fact, are ladies who enjoy sharing their passion for the typical dishes of their region with others.
In the comfort of a private home, sipping wine and having a great time, participants will transform ingredients into a culinary masterpiece, making cooking a manner of self-expression. The instructor will supervise the students while they carry out the stages of preparing the meal, assisting with the techniques and skills necessary.
We will begin with fundamentals, starting with basic recipes and techniques. In reality, these first steps are the most difficult: it is easy to impress with an elaborate dish using many ingredients, however, a real culinary guru is able to use certain techniques to make a simple pasta with tomato sauce and basil or seafood risotto unforgettable!
 IN PERSON COOKING CLASSES
Minimum 6, maximum 8-12 people (depending on the location).
Cost: $85 for 3 hr class (ICS members $80) 
The price includes ingredients and wine which will pair deliciously with gourmet dishes. The menu comprises three to four dishes, which may include antipasto, primo, secondo e dolce.
Note: For classes featuring premium ingredients such as porcini mushrooms and truffles, the fee is $95 for a 3-hour session (ICS members: $90).
IF YOU HOST THE CLASS AT YOUR HOME, YOU WILL ATTEND FOR FREE! Please contact us!
---
In Italy, the arrival of the Fall signifies the beginning of mushroom season, a time when the forests and woodlands come alive with a diverse array of hearth delicacies. The diverse landscapes of Italy, from the Alpine north to the Mediterranean south, offer an array of mushroom varieties, and Italians have a deep-rooted passion for foraging mushrooms , truffles, chestnuts, apples and wild berries with a tradition that goes back centuries. In the Fall the Italian countryside becomes a treasure trove for mushroom and truffle enthusiasts, and the culinary world eagerly embraces the rich flavors of these earthy delicacies. Our October and November cooking classes are an ode to the Italian passion for the Fall:
* "Embracing Autumn: The Start of Mushroom Season", at the instructor's home in NW Washington DC
Saturday, October 14th from 11:00-2:00pm
Menu: *Risotto con Funghi Misti e Porcini – Risotto with mixed mushrooms and Porcini.
*Insalata di pere gorgonzola e noci – Pears, Walnuts and Blue Cheese Salad.
*Crostata di ricotta e frutti di bosco – Ricotta and Mixed Berries Tart.
---
* "Truffle Treasure: Fall's Arrival and the Season of Delicacies", at the instructor's home in NW Washington DC
Saturday, November 18th from 11:00-2:00pm
Menu: *Purea di Zucca e Tartufo – Pumpkin Soup with Truffle.
*Bruschetta con misto di funghi – Bruschetta with wild mushrooms
*Sbrisolona – Almond Crumble Cake
---
Private Cooking classes at your home!
If you would like to organize a cooking class for your friends in the comfort of your own home, give us a call at (301) 215-7885 to schedule accordingly. You and the instructor will decide what to prepare and you and your friends will enjoy a delicious Italian dinner and learn how to make it!
Cost varies according to the number of class participants and additional dinner guests/preparation time. $600 is for up to 6 participants for a three hour session. If you have extra guests, you can add $100 per person. This price doesn't include the ingredients.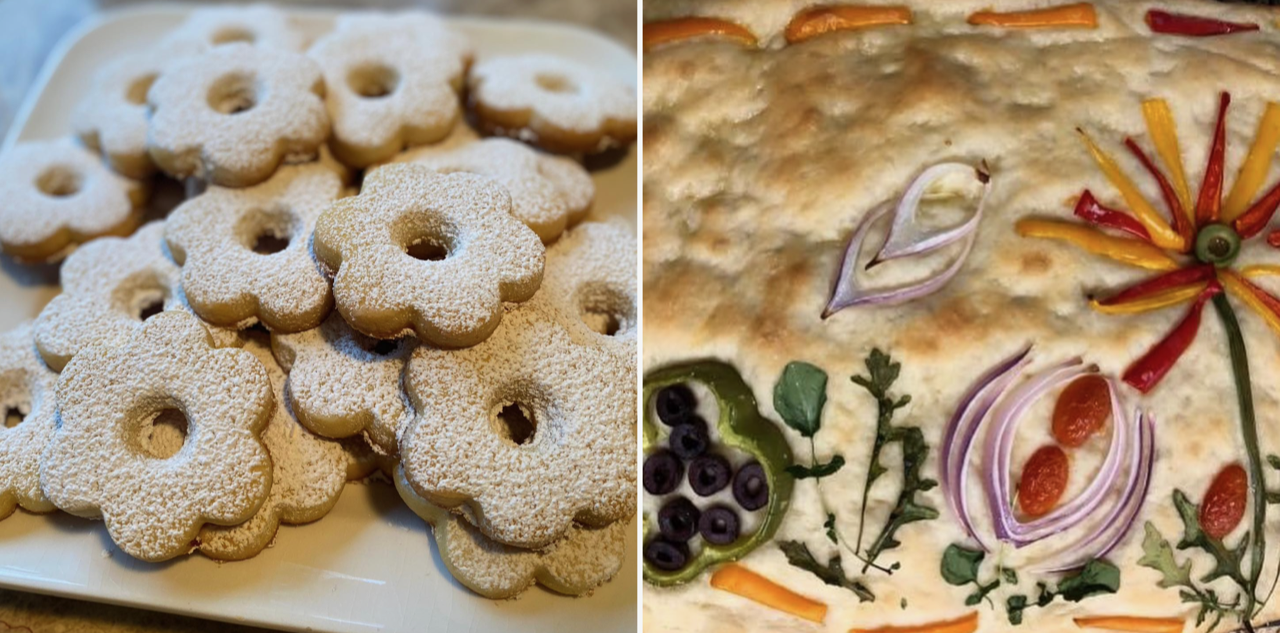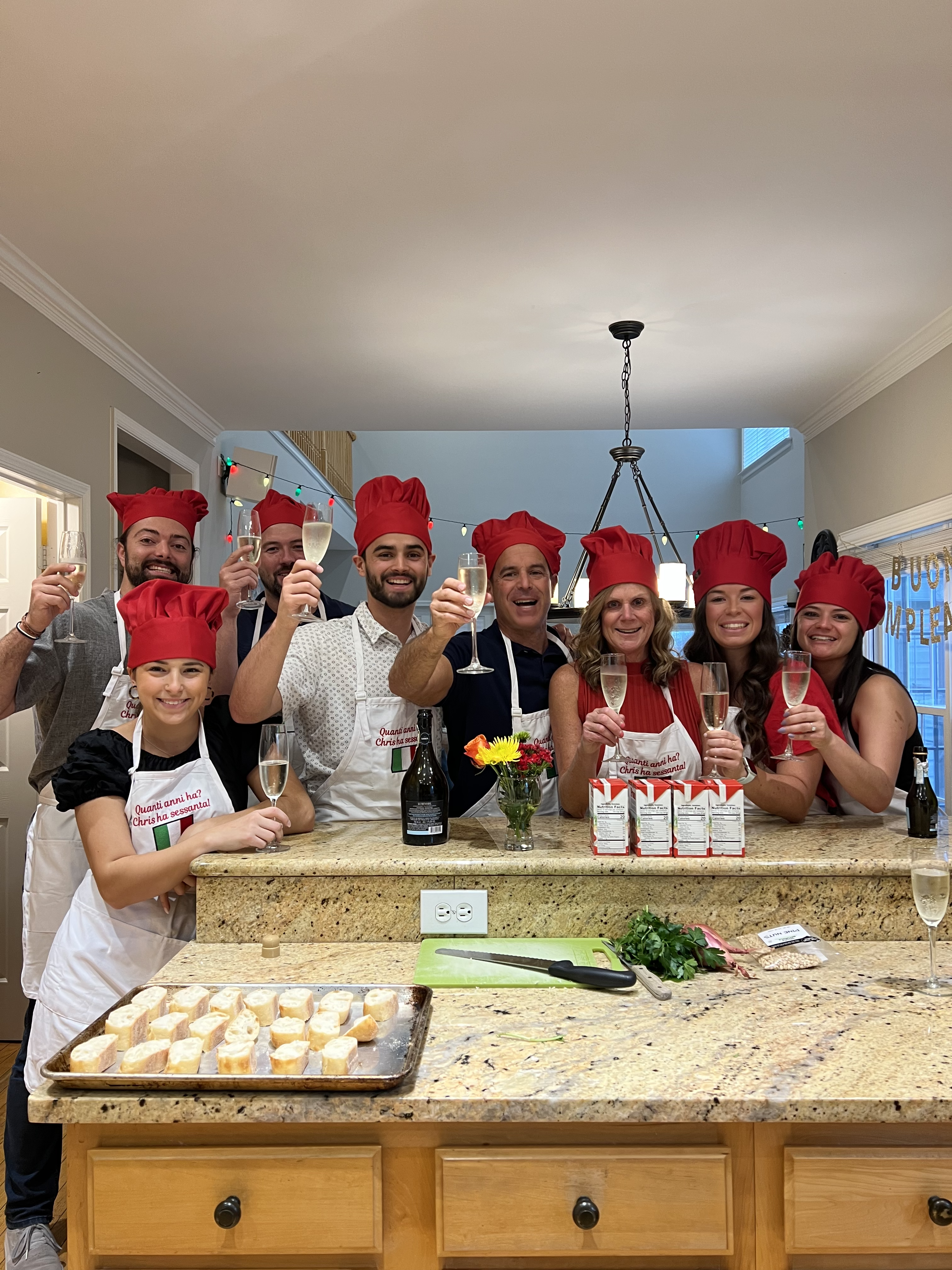 Schedule Fall 2023:
In person:

September 16th in a private home in Northwest Washington, DC. (SOLD OUT)

October 14th in a private home in Northwest Washington, DC. 

November 18th in a private home in Northwest Washington, DC.

————————————————————

Locations: Bethesda/Westmoreland Hills, or Chevy Chase, or NW Washington D.C., or Arlington, or HOST AT YOUR HOME (& YOU ATTEND FOR FREE!)
Online classes: minimum of 4 participants per class.
In person classes: minimum 6 – max. 8-12 participants depending on the location.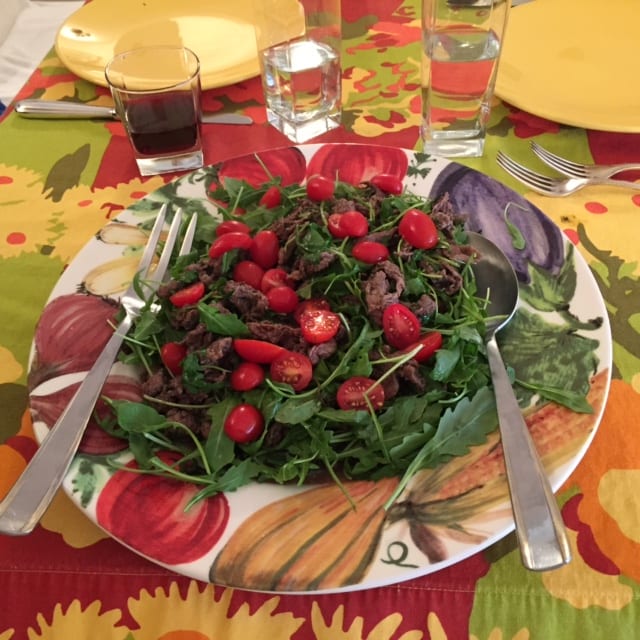 "The Italian cooking class that my children and I attended on June 5th, 2015 was absolutely fantastic! Not only were the dishes excellent, Maura welcomed my daughter, son and me with so much warmth. She chatted with us as she showed us how to chop, stir and cook all the dishes. This was a surprise I gave my daughter for a Bridal Shower and she loved it. All three of us love to cook! Thank you once again Maura for all you did. " 
"We recently had a surprise 60
th
family birthday party for my husband. I was looking for a unique, fun experience to add to the evening as my husband and my children have recently gotten their Italian citizenship. I was lucky enough to find the Italian Cultural Society and arrange for the instructor, a wonderful, native Italian cook to lead a cooking class for our group of 8.
I can't say enough good things about the whole experience. From the first phone call to inquire about the possibility of doing this in our home, to the finalization of menus, the whole process was seamless. The instructor was personable, flexible, and enthusiastic. But what really stood out is that she made it possible for us to have a really amazing family cooking experience. She guided us through the cooking process and we had the most amazing time. The recipes she picked were authentic and fantastic. I would highly recommend her and we hope to have her back again!"
"Simona, Thank you so much for so much fun. My family loved the class, and we had such a delicious dinner. You had such a perfect mix of hands-on and instruction. Our family hasn't all been together for more than a year because of COVID, and this was the perfect event for our celebratory get-together. The bread, the pasta and sauce, and the salad were all delicious.
Thank you also for being so flexible on the timing.. much appreciated. We hope we can take a class again in the future. Thanks so much for such a special evening!"