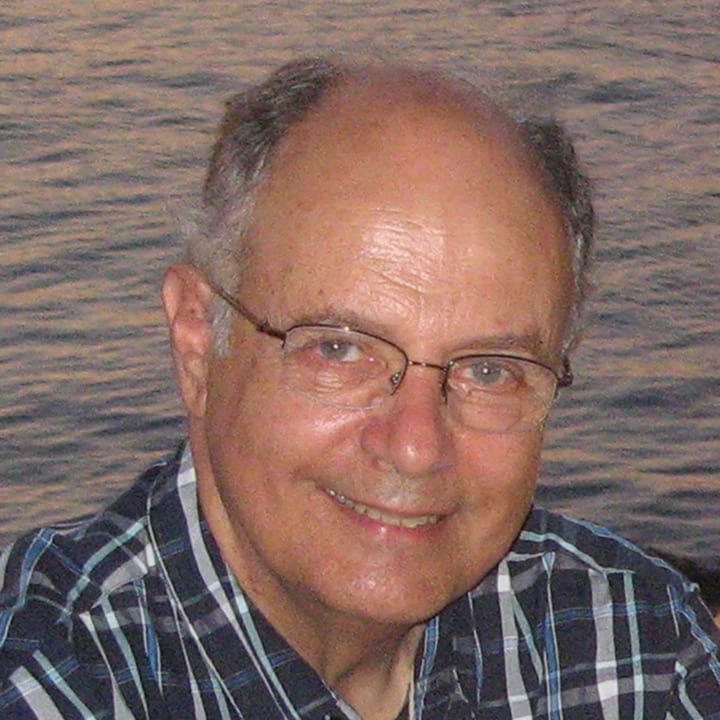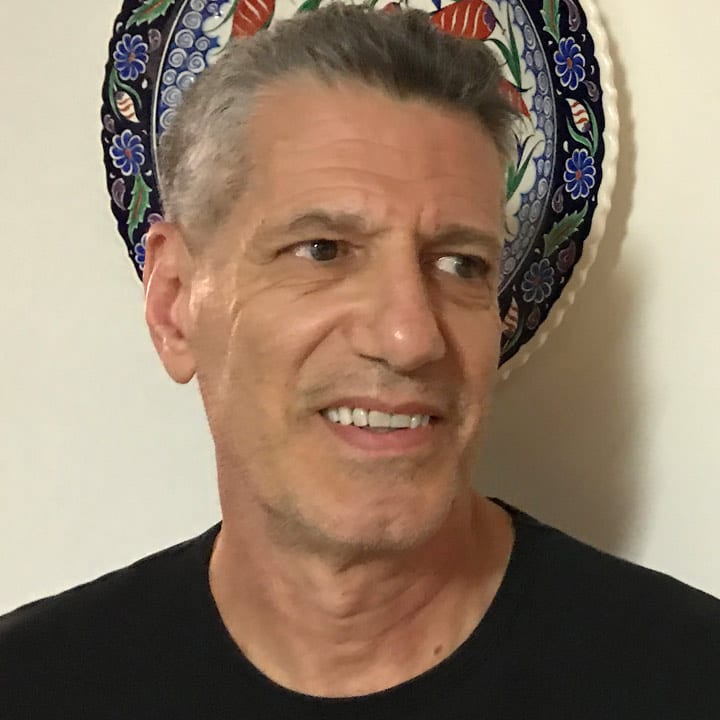 Executive Director, Executive Committee
Francesca Casazza
Francesca Casazza was born in Genoa, Italy and holds a MA in Economics and Business Administration from Università di Genova. She has been the Director of the Italian Language Program for 4 years. Since September 2017, she also manages the cultural programs, the scholarship programs (together with the Board President and/or Board Members in the Scholarship committee), communication, marketing and finance of the Society. She has worked in multinational enterprises in Spain, France and Italy for more than six years. Francesca speaks English, Spanish and French and has a basic knowledge of German as well. After her MBA, she has continued to educate herself in Italian language and culture with ICoN (Italian Culture on the Net), an online university program. She started her Italian teaching career in France and at University of Colorado in Boulder in 2003. Francesca has taught Italian in Spain, at the University of Maryland, at SAIS-Johns Hopkins University, at Montgomery College, at Casa Italiana Language School and in the Italian Language Program of the ICS. Francesca and her family live in Chevy Chase, MD.
Vice President
Dr. Annelise Brody Morani
Annelise received her laurea in comparative literature at the university of Bologna with a thesis on Dante and the Rossetti family. She received also her MA and Ph.D in Italian literature from the JHU with a thesis on Virginity in Early Italian literature. She then went on teaching as a faculty member at various college institutions joining Washington University in Saint Louis in 2005 where she taught Italian language, literature and cinema at all levels. She also served as language coordinator until 2018. She developed and taught online language courses as a winner of a grant in language and technology research at her institution (2014) She became proficient in using both Blackboard and Canvas platforms.
Her main research interest is in Medieval Italian literature and in particular in literature and ethics. She published papers on Petrarch and Boccaccio, presented at numerous conferences.
Annelise is also a passionate yoga practitioner and a certified yoga instructor in Hatha yoga and ELDOA 1&2. She has been teaching yoga to dancers, children as well as seniors. Her focus is on improving mobility and spinal health.
Treasurer, Executive Committee
Bruce Esposito
Bruce joined the Italian Cultural Society in August 2009 and became Treasurer in September 2017.  A Maryland native, Bruce attended the University of Maryland, receiving a Master of Business Administration degree with concentrations in finance and accounting and a Bachelor of Science degree in accounting.  After spending the initial part of his career in public accounting, primarily at Coopers & Lybrand (now PricewaterhouseCoopers) where he was a Senior Engagement Manager, Bruce has worked since 1994 for a private real estate investment company based in Rockville, Maryland.  Bruce served as the company's chief financial officer for 21 years, until he stepped down in 2015.  He now serves on a part-time basis as a Senior Vice President overseeing special projects and handling various tax matters.  Bruce was a Certified Public Accountant, but is now inactive.
Bruce enjoys extensive visits to Italy and has been taking Italian language courses through ICS for several years.
Secretary, Executive Committee
Dario Penzo
Born and raised in Chioggia, an island in the Venetian Lagoon, Dario is an archaeologist and Italian teacher with a Bachelor's degree in Cultural Heritage Conservation (2012) and a Master's degree in Archaeology (2015) from the University Ca' Foscari of Venice. He spent his academic years between Italy, Belgium and the United States before moving permanently to the DC area at the end of 2017.
Dario started his teaching career training archaeology students while working for the Ca' Foscari University Anthropology Laboratory. He also had experience as substitute teacher for the Italian public school system, where he taught Italian language, literature, history, art and art history to students between 9 and 14 years old.
His passion for cultural heritage and Italian history was useful for his research studies, which allowed him to publish papers in Italian archaeological journals and present his theses' research at the Green Templeton College of the University of Oxford.
Dario joined the Italian Cultural Society in Fall 2018, an opportunity that has helped him use his passions to promote real Italian culture in America. He was elected Secretary of the Board in 2020.
Events & Finance
Chiara Gastaldi
Chiara was born in a small town near Milan but she has spent her last 10 years between Italy, Australia and the United States.
Chiara recently moved along with her husband to Washington DC where she is currently working as Italian Lecturer at the Catholic University of America.
She received her BA in Foreign Languages and International Management at the University of Verona with a thesis on the "Consultancy to the winemaker's identity for the uniqueness of the territory" and MSc in International Relations and Development Policies at Ca' Foscari University where she specialized in the protection of cultural heritage both in armed conflicts and post-conflict. In particular, her research regards the role of Cultural Heritage in the Mediterranean area as a key to identity preservation and sustainable development.
During her university years she became Vice-President of a University-linked Cultural Association dedicated to organize acting, singing and Italian language classes in support of international students that were passionate about Italian culture and arts.
Her work experience started in an UNESCO International Organization agency that promoted Italian literature and history and volunteered in an Amnesty International office helping to organize educational events in public schools. In 2014 she spent a semester at the University of Technology of Sydney, Australia studying International Humanitarian Law and Anthropology.
Chiara joined the Italian Cultural Society, first of all because she strongly believes in the protection and preservation of intangible cultural heritage and on the importance to promote and share Italian language and culture with those who wish to be involved: "My stated goal is primarily to support students and the education sector, I believe in the realization of a dynamic and international educational exchange system in order to enforce the relationship between Italian and American institutions."
She's also passionate about photography, arts and history.
Fundraiser
Ellen Coppley
Ellen Coppley, formerly Executive Director at The Ellington Fund; Washington, D.C., has over thirty years of fundraising, administration, event planning, outreach and communications experience in the non-profit world.  Her senior development and communication experience ranges from WETA, D.C. (public television and radio), to the Eurasia Foundation (international development in the former Soviet Union), to Kidsave International (adoption facilitation of older overseas orphans), to the Duke Ellington School of the Arts.  She has produced iconic stars such as Patti LaBelle; Denyce Graves, Stevie Wonder, Smokie Robinson, and Earth, Wind and Fire in the concert hall at the Kennedy Center, and has raised millions of dollars domestically and internationally.  She has lived and travelled overseas in Italy, in the Philippines, and the Former Soviet Union.
She is delighted to be part of the ICS Board, given her love of Italy and five years of advanced language classes at the ICS.  She believes her experience will be helpful to the development of ICS, as the leading Italian cultural organization in the area. She travels with her husband to Italy every year to soak up the beauty and culture that belongs to la bella Italia!
Events & Communication
Elizabeth De León Jones
Elizabeth was raised in the United States. At home, her family spoke Italian because her mother is Italian and met her father while he attended school in Italy. Growing up, Elizabeth spent summers with family in Italy.
In college, Elizabeth concentrated in Art History. At graduate school, she focused on International Law. Elizabeth has worked for The World Bank, United Nations agencies, and The Metropolitan Museum of Art.  Professionally, she has worked on domestic and international programs. Currently, Elizabeth evaluates international development projects.
Elizabeth speaks to her children in Italian, and travels with them around Italy. Her children have attended classes at ICS since 2018. She joined the ICS Board in 2019.
Cultural Programs
Laura Benedetti
Laura Benedetti is the Laura and Gaetano Professor of Contemporary Italian Culture at Georgetown University. Her publications include a monograph on Torquato Tasso (La sconfitta di Diana. Un percorso per la «Gerusalemme liberata»), two volumes of conference proceedings (Gendered Contexts: New Perspectives in Italian Cultural Studies and Nascere, rinascere, ricominciare: immagini del nuovo inizio nella cultura italiana), the edition of a Renaissance treatise (Giovambattista Giraldi Cinzio, Discorso dei romanzi) and a Renaissance travelogue (Da Venezia al Cairo. Il viaggio di Zaccaria Pagani nel primo Cinquecento). Her volume The Tigress in the Snow: Motherhood and Literature in 20th-Century Italy (winner of the 2008 Flaiano International Prize for Italian Studies) analyzes the evolving notion of motherhood in 20th-century Italy, as reflected in and shaped by literature. Her 2012 translation of Lucrezia Marinella's Esortazioni alle donne e agli altri se a loro saranno a grado (Exhortations to Women and to Others if They Please), complete with an introduction and over five hundred notes, is the first modern edition of Lucrezia Marinella's important and very rare work, originally published in 1645.
In 2015, Laura Benedetti published her first novel, Un paese di carta, that traces the story of three generations of women between Italy and the U.S. Her second novel, Secondo piano, is a thriller that takes place on the campus of an imaginary American university and deals with the role of the humanities in the current academic and political environment.
Laura Benedetti is the recipient of the Flaiano International Prize (2008), the "Wise Woman" award from the National Organization of Italian American Women (2014) and the Gold Medal from the Federazione Associazioni Abruzzesi U.S.A. (2015), and was Guest of Honor at the Women's Caucus of the American Association of Italian Studies (2016). In 2018, the Regione Abruzzo appointed her ''Ambasciatore d'Abruzzo nel mondo,'' a title conferred upon people of Abruzzese origin who have distinguished themselves abroad. She has received fellowships from Georgetown University, the Renaissance Society of America, the Bogliasco Foundation, and the Delmas Foundation.
Events & Communication
Sara Forden
I lived in Milano for more than 22 years, during which time I reported for The International Herald Tribune, Women's Wear Daily, Dow Jones and Bloomberg, where I am currently an editor leading a team that covers lobbying in Washington and most recently the rollout of aid to small businesses struggling to survive the pandemic. In Italy, I also covered Fiat's bid to turn around Chrysler under the late Sergio Marchionne. In 2000 I published "The House of Gucci," with Harper Collins, recounting the family saga behind the story of one of fashion's most powerful brands. The book is now the basis of a movie slated to be directed by Ridley Scott starring Lady Gaga as Patrizia Gucci. I also launched an Italian women's magazine with Class Editori, wrote weekly columns in Italian on the state of the luxury goods industry, and was a regular commentator on Class TV. My Italian years started in Bologna in 1986, where I studied for an MA in Economics and International Affairs from the Johns Hopkins University School for Advanced International Studies (SAIS).
After moving back to Washington, I wanted to stay connected with Italian language and culture and was very happy to discover ICS and be invited to join the Board, where I have served over the past three years. During that time I helped secure the honorary guests for our 2017 Gala featuring Italian Fashion and Design and persuaded Pirelli to become a sponsor, which they have continued to do. I have come to regard the ICS as a true treasure, and I hope to continue helping it to prosper in the future.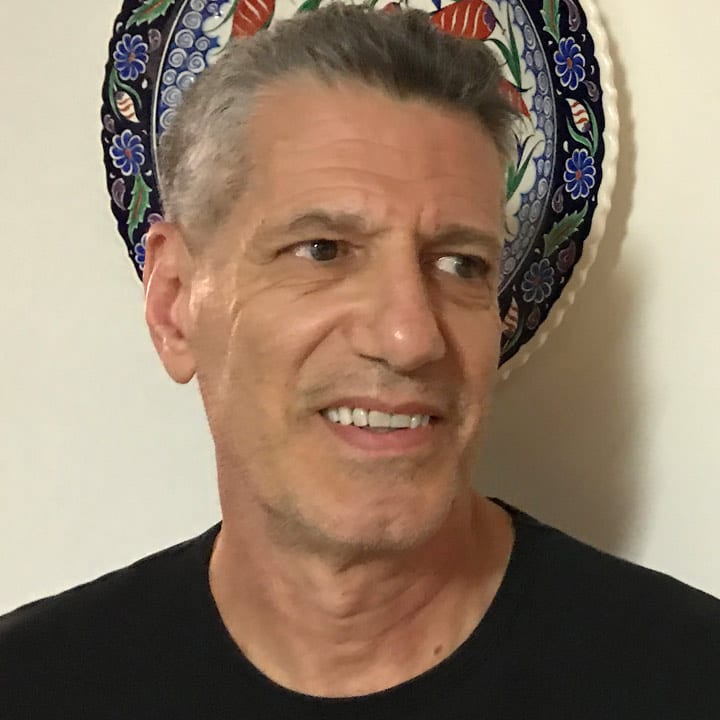 Membership
Salvatore Romano
In the early 1900's, my father's parents emigrated from Naples and my mother's parents emigrated from Cesa which is in the Province of Caserta, Campania, Italy. My parents were both born in Brooklyn as was I. My parents met and married in Brooklyn.
I attended The City College of New York where I acquired a Bachelor's in Science in meteorology and then Rutgers University where I acquired a Master's in Science in meteorology. Upon graduating from Rutgers University, I relocated to the Washington D.C. region to work at the National Weather Service Headquarters. I retired two years ago, after working as a meteorologist for 35 years.
I am very impressed with the Italian Cultural Society's (ICS) Italian Language Program from which I've taken classes for many years. Shortly after I retired, I began volunteering at ICS to provide assistance at the annual social events and to compose and send out the ICS membership emails that contain the annual membership cards. During my work career, I wrote and reviewed many documents and have developed good writing skills that I've been applying in the review of the ICS Poche Parole. I am proud to now be a new member of the ICS Board.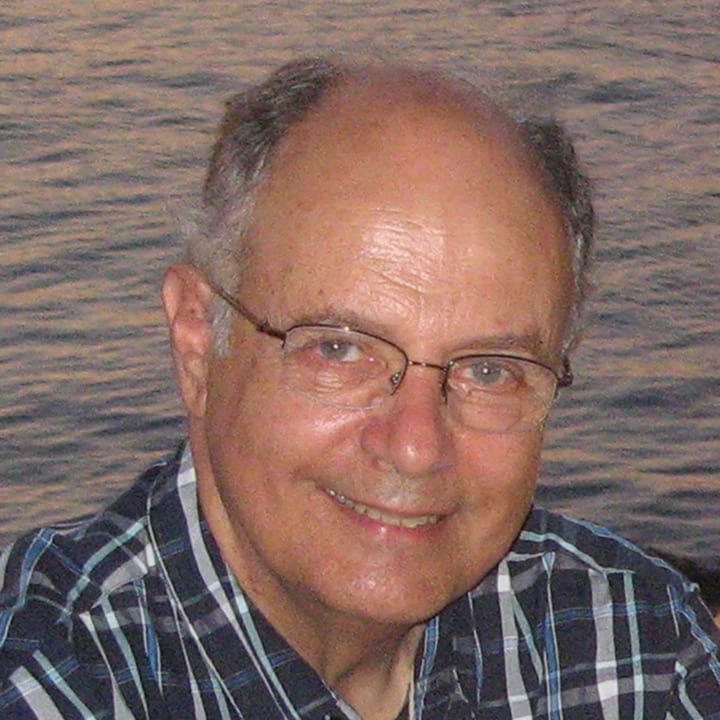 Member At Large
Dr. Romeo Segnan
Romeo Segnan was born in Fiume. The family settled in Torino in April of 1948, where Romeo attended high school and received his laurea in physics from the University of Torino.  He received a scholarship to continue his studies in physics at the Carnegie Institute of Technology, now Carnegie Mellon University, in Pittsburgh, PA. He was one of the founding members of the International Club, a meeting place for a growing number of students coming from all five continents.  In 1962, the physics department of Brookhaven National Laboratory, offered Romeo a postdoctoral fellowship lasting two years. For over ten years, Romeo has been a member of the Italian Cultural Society where he has served as treasurer and president. He has taken part in the Festa Italiana as the head of the cultural committee.
President Emeritus
Dr. Luigi De Luca
Luigi De Luca is a former president of the ICS. He was involved in the building up of the Italian Language Program with Maria Wilmeth and Cesarina Horing. Since 2006, Luigi has taught at the Johns Hopkins School of Public Health in Baltimore, and before 2006 he was running a laboratory at the National Cancer Institute in Bethesda. The Italian government has bestowed on Luigi the titles of Commendatore and Grand'ufficiale in recognition of his research work, his support of the ILP and the Awards Program of the ICS as well as his interest and scholarship in the classical languages. He recently obtained a MA and PHD in Classics at Catholic University.