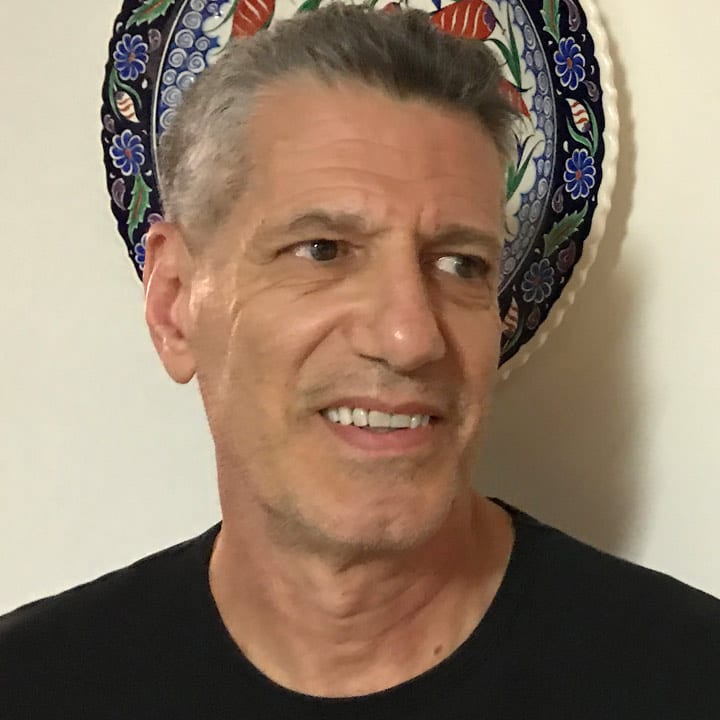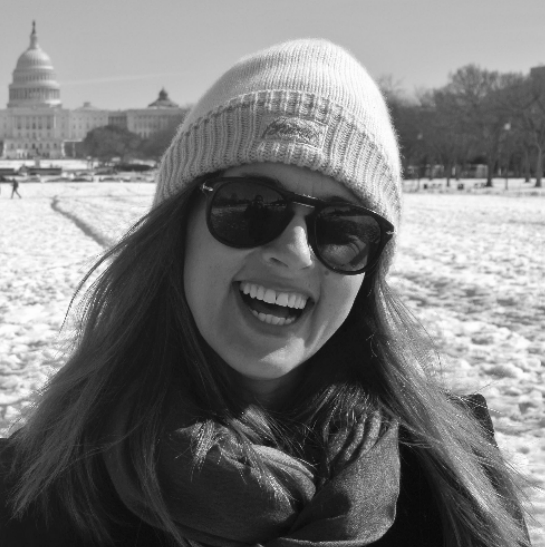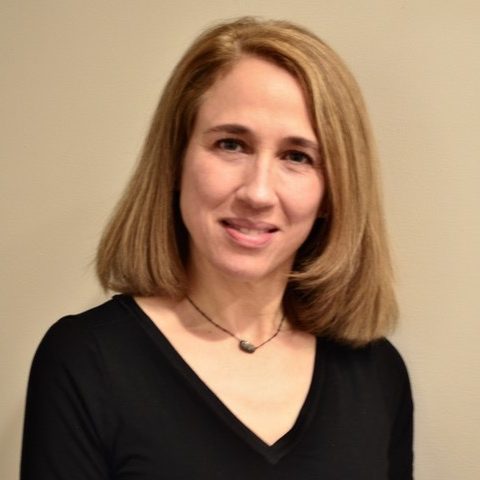 Chair of the Board, Executive Committee
Dr. Annelise Brody Morani
Annelise received her laurea in comparative literature at the university of Bologna with a thesis on Dante and the Rossetti family. She received also her MA and Ph.D in Italian literature from the JHU with a thesis on Virginity in Early Italian literature. She then went on teaching as a faculty member at various college institutions joining Washington University in Saint Louis in 2005 where she taught Italian language, literature and cinema at all levels. She also served as language coordinator until 2018. She developed and taught online language courses as a winner of a grant in language and technology research at her institution (2014) She became proficient in using both Blackboard and Canvas platforms.
Her main research interest is in Medieval Italian literature and in particular in literature and ethics. She published papers on Petrarch and Boccaccio, presented at numerous conferences.
Annelise is also a passionate yoga practitioner and a certified yoga instructor in Hatha yoga and ELDOA 1&2. She has been teaching yoga to dancers, children as well as seniors. Her focus is on improving mobility and spinal health.
Executive Director & CEO, Executive Committee
Francesca Casazza
Francesca Casazza was born in Genoa, Italy and holds a MA in Economics and Business Administration from Università di Genova. She has been the Director of the Italian Language Program for 4 years. Since September 2017, she also manages the cultural programs, the scholarship programs, communication, marketing and finance of the Society. She has worked in multinational enterprises in Spain, France and Italy for more than six years. Francesca speaks English, Spanish and French and has a basic knowledge of German as well. After her MBA, she has continued to educate herself in Italian language and culture with ICoN (Italian Culture on the Net), an online university program. She started her Italian teaching career in France and at University of Colorado in Boulder in 2003. Francesca has taught Italian in Spain, at the University of Maryland, at SAIS-Johns Hopkins University, at Montgomery College, at Casa Italiana Language School and in the Italian Language Program of the ICS. Francesca and her family live in Chevy Chase, MD.
Treasurer, Executive Committee
Bruce Esposito
Bruce joined the Italian Cultural Society in August 2009 and became Treasurer in September 2017.  A Maryland native, Bruce attended the University of Maryland, receiving a Master of Business Administration degree with concentrations in finance and accounting and a Bachelor of Science degree in accounting.  After spending the initial part of his career in public accounting, primarily at Coopers & Lybrand (now PricewaterhouseCoopers) where he was a Senior Engagement Manager, Bruce has worked since 1994 for a private real estate investment company based in Rockville, Maryland.  Bruce served as the company's chief financial officer for 21 years, until he stepped down in 2015.  He now serves on a part-time basis as a Senior Vice President overseeing special projects and handling various tax matters.  Bruce was a Certified Public Accountant, but is now inactive.
Bruce enjoys extensive visits to Italy and has been taking Italian language courses through ICS for several years.
Photographer & Events
Angela Maggi
Angela was born and raised in Milano where she studied Architecture at the Politecnico di Milano. In 2010 she graduated in Photography at the Boston University Center for Digital Imaging Art.
In Milan she long worked in corporate and cultural event management while she is currently working as a freelance photographer.
After moving to the United States in 2006, with her family she lived in Washington DC, Salt Lake City (UT), and Raleigh (NC). She thus have a deep appreciation of the different American lifestyles. One common thread, however, has always been  the appreciation and interest of the Americans in the Italian culture.
Moving back to Washington DC, she started supporting the Italian Cultural Society's goal of promoting the Italian language and culture in US. The engaging programs and hands-on experiences offered by ICS are an amazing opportunity to advance education and cultural exchanges, yet without falling into stereotype.
Events & Communication
Sara Forden
I lived in Milano for more than 22 years, during which time I reported for The International Herald Tribune, Women's Wear Daily, Dow Jones and Bloomberg, where I am currently an editor leading a team that covers lobbying in Washington, the rollout of aid to small businesses struggling to survive the pandemic and the escalating scrutiny facing giant technology companies such as Amazon, Apple, Facebook and Google. In Italy, I also covered Fiat's bid to turn around Chrysler under the late Sergio Marchionne.
In 2000 I published "The House of Gucci," with Harper Collins, recounting the family saga behind the story of one of fashion's most powerful brands. The book is now the basis of a movie slated to be directed by Ridley Scott starring Lady Gaga as Patrizia Gucci. I also launched an Italian women's magazine with Class Editori, wrote weekly columns in Italian on the state of the luxury goods industry, and was a regular commentator on Class TV. My Italian years started in Bologna in 1986, where I studied for an MA in Economics and International Affairs from the Johns Hopkins University School for Advanced International Studies (SAIS).
After moving back to Washington, I wanted to stay connected with Italian language and culture and was very happy to discover ICS and be invited to join the Board, where I have served over the past six years. During this time I helped secure the honorary guests for our 2017 Gala featuring Italian Fashion and Design, and 2022 Gala inviting Domenico De Sole. I have come to regard the ICS as a true treasure, and I hope to continue helping it to prosper in the future.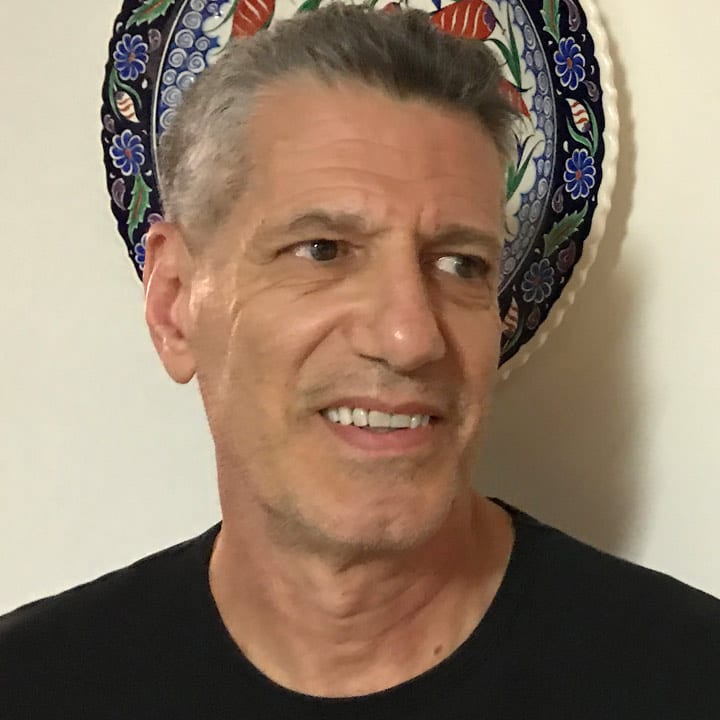 Membership
Salvatore Romano
In the early 1900's, my father's parents emigrated from Naples and my mother's parents emigrated from Cesa which is in the Province of Caserta, Campania, Italy. My parents were both born in Brooklyn as was I. My parents met and married in Brooklyn.
I attended The City College of New York where I acquired a Bachelor's in Science in meteorology and then Rutgers University where I acquired a Master's in Science in meteorology. Upon graduating from Rutgers University, I relocated to the Washington D.C. region to work at the National Weather Service Headquarters. I retired two years ago, after working as a meteorologist for 35 years.
I am very impressed with the Italian Cultural Society's (ICS) Italian Language Program from which I've taken classes for many years. Shortly after I retired, I began volunteering at ICS to provide assistance at the annual social events and to compose and send out the ICS membership emails that contain the annual membership cards. During my work career, I wrote and reviewed many documents and have developed good writing skills that I've been applying in the review of the ICS Poche Parole. I am proud to now be a new member of the ICS Board.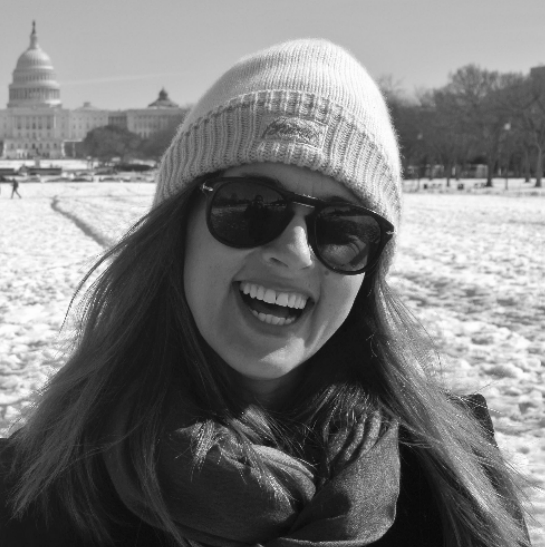 Cultural Programs & Fundraising
Melitta Paterni
Melitta Paterni is the director and founder of the company Melitta P. LLC which promotes and
distributes various categories of luxury clothing made in Italy in the American market. From
Tuscany, but based in Washington, she graduated in contemporary history and has worked in the
fashion sector since 2002. She started as an editor in Milan for Cosmopolitan Italia magazine and then moved to New York where she collaborated as a coordinator of fashion services for the weekly magazine D of Repubblica. She oversaw the styling of several advertising campaigns including the worldwide campaign for Bulgari and United Colors of Benetton.
Ms. Paterni helped strengthen the ICS by bringing to the Board her specializations in the fashion and business sector, and the social network built over the course of twenty years of specialization in the field of Italian and American fashion, as well as her passions and cultural knowledge.
Events & Scholarship
Donatella Melucci
Donatella Melucci was born and raised in Italy where she earned her University degree in Foreign Languages and Literatures from the University of Bari. She received a doctorate in Rhetoric Composition & Linguistics from Arizona State University.
Now she is a full-time Teaching Professor at Georgetown University. Her fields of specialization are syntax and methodologies for teaching Italian as a second/foreign language. Her studies have also focused on the use of technology in foreign language classes.
She has presented several research papers at conferences in Italy and in the United States. Among her publications, she co-authored a custom workbook to accompany Ciao!, a textbook for elementary Italian. In 2009 she co-authored Da Capo, 7th edition, a language textbook for intermediate Italian.
In 2009 she translated from Italian to English a book titled Ricchezza Francescana (Franciscan Wealth), written by Giacomo Todeschini, from Italian to English, which was published by The Franciscan Institute Publications, NY. In 2014 she co-authored Piazza: Luogo di incontri 1st edition, a language textbook for beginner/intermediate Italian. Donatella has already collaborated several times with the Italian Cultural Society for a number of events, helping in the mission of spreading the Italian language and culture.
Communication & Finance
Phil Contrino
Phil started his career in the movie industry as the editor of Boxoffice.com in 2008. During his time at Boxoffice.com, his thoughts were regularly featured by CNN, The New York Times, The Wall Street Journal, Variety, Bloomberg, and many others.
In 2015, he joined the National Association of Theatre Owners (NATO), where he is currently the Director of Media and Research. Phil's job is focused on promoting the experience of going to the movies to the general public, the media, and the business community. He has been a featured speaker at such prestigious financial events as the Gabelli Conference and the Goldman Sachs Communacopia Conference. His role at NATO has also allowed Phil to plan panels with major filmmakers at festivals such as Sundance, South by Southwest, and the Toronto International Film Festival.
In November 2020, Phil was invited to speak via Zoom to over 100 movie theater owners in Italy during a presentation organized by Milan-based Ergo Research.
Phil is incredibly passionate about Italian cinema. He counts films by Federico Fellini, Dino Risi, and Paolo Sorrentino to be among my favorites. In May 2021, he and his wife Hillary welcomed their first son into the world. Phil was thrilled when they agreed on Marcello for his name, because it pays respect to the legendary Marcello Mastroianni.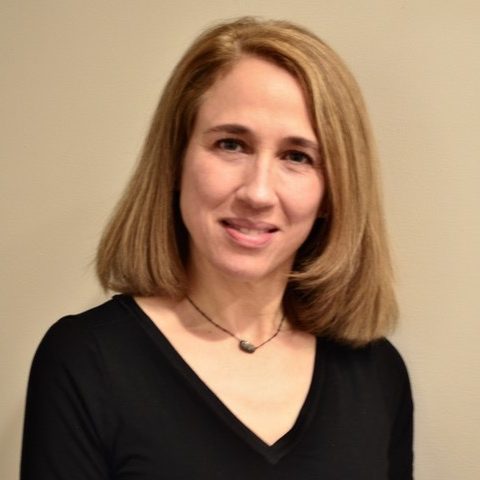 Secretary
Camilla Acquista
Camilla Acquista's paternal grandparents emigrated in 1916 from Racalmuto, Agrigento, Sicily, to New York City, and her father was born in Manhattan in 1919. Camilla was born in Washington, D.C., and grew up in Bethesda, MD, just a short walk from ICS. 
After obtaining a bachelor's degree in psychology from the University of Maryland, Camilla served for 10 years as a Personnel Management Specialist at the National Institutes of Health, where she gained extensive experience writing reports and managing personnel matters.
While home raising her two daughters, Camilla enjoyed volunteering extensively at their schools. Based on her skills and interest in writing and editing, she was invited in 2016 to edit publications for Dance ICONS, Inc.—a nonprofit global network for choreographers—and has been executive editor ever since. 
Simultaneously, her major project was editing the recently published comprehensive textbook You, the Choreographer, Creating and Crafting Dance, August 2023, Routledge, Taylor & Francis. Camilla collaborated extensively with the author during the book proposal, writing, editing, and publication processes. She had major responsibility for reorganizing and rewriting sections of the entire book throughout numerous drafts and revisions; fact-checking; and advising the author. 
Camilla learned of ICS from the De Luca family, who are family friends, and she first took classes with Silvana De Luca in 2008. During the pandemic, Camilla resumed her Italian classes and was honored to be invited in spring 2023 to join the ICS Board as secretary. Volunteering at ICS not only taps into her writing and editing skills and her desire to make a contribution, but also enables her to feed her passion for the Italian language and culture, instilled in her by her father, who deeply cherished his Sicilian heritage.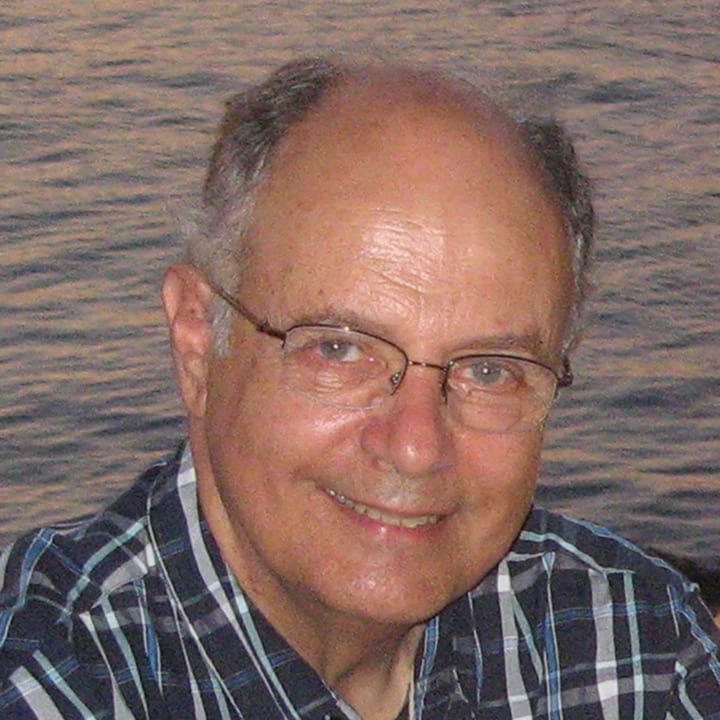 Member At Large
Dr. Romeo Segnan
Romeo Segnan was born in Fiume. The family settled in Torino in April of 1948, where Romeo attended high school and received his laurea in physics from the University of Torino.  He received a scholarship to continue his studies in physics at the Carnegie Institute of Technology, now Carnegie Mellon University, in Pittsburgh, PA. He was one of the founding members of the International Club, a meeting place for a growing number of students coming from all five continents.  In 1962, the physics department of Brookhaven National Laboratory, offered Romeo a postdoctoral fellowship lasting two years. For over ten years, Romeo has been a member of the Italian Cultural Society where he has served as treasurer and president. He has taken part in the Festa Italiana as the head of the cultural committee.
President Emeritus
Dr. Luigi De Luca
Luigi De Luca is a former president of the ICS. He was involved in the building up of the Italian Language Program with Maria Wilmeth and Cesarina Horing. Since 2006, Luigi has taught at the Johns Hopkins School of Public Health in Baltimore, and before 2006 he was running a laboratory at the National Cancer Institute in Bethesda. The Italian government has bestowed on Luigi the titles of Commendatore and Grand'ufficiale in recognition of his research work, his support of the ILP and the Awards Program of the ICS as well as his interest and scholarship in the classical languages. He recently obtained a MA and PHD in Classics at Catholic University.